A Lunch Break in Laguna Never Sounded So Good!
Spring is in the air and new beginnings are in bloom, especially in Laguna Beach! This city's stunning coves never disappoint, but new must-try eateries give all the more reason for a drive down PCH. Warm weather is on the horizon, and Laguna's new dining options pair perfectly with a day on the sand. From authentic Italian pizzas to artisan pastries and the freshest fish around, your biggest worry is where to grab a bite. Be the first to experience everything hot and new in Laguna's restaurant scene.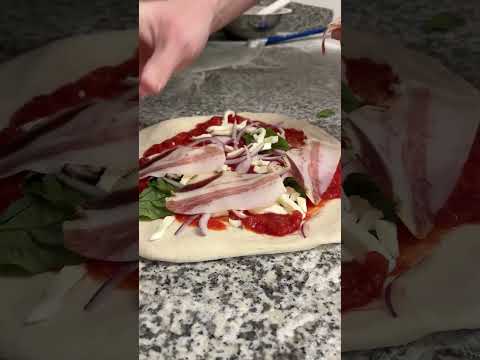 The end of an era ushers in a new beginning. North Laguna had a bit of an empty hole since Gina's Pizza closed its doors in 2020, but a new pizzeria is rising like a phoenix! Grazie Grazie Pizzeria, a family-owned, counter-service Neapolitan pizzeria, celebrated its grand opening on March 21. Grazie Grazie has been a long-time dream for chef Garrett Taormina and his family—Taormina even took a trip to Naples to study the city's culinary techniques! Crisp, delicate crust, zesty marinara and fresh mozzarella transport your taste buds to this iconic Italian city. 
Rye Goods has grown to be an iconic Orange County bakery. Their minimalistic, homey atmosphere fits into Laguna's rustic charm like the missing piece of a puzzle. Walk down Forest Ave to pick up a weekly loaf of bread (if it lasts that long) and slice into the airy, light dough that has just the right amount of tang. Rye Goods' bakery menu is complemented with local coffee, natural wines and a rotating deli menu inspired by the seasons. Come by for a flaky layered chocolate coffee croissant and grab a seasonal selection to go.
Crispy-skin branzino and oyster shooters make a beach day that much better! Hit the waves, refuel with a fresh fish plate and lay back out in the sun. Laguna Fish Co. opened near Main Beach, bringing a casual seafood concept to the coast. The sunlit interior features a self-service counter, full bar and spacious dining room that fits the whole family. Their variety of craft cocktails and whipped cream-topped milkshakes are waiting to be sipped all summer long. Try a double-thick chocolate malt—it's almost fishy how good they are!
Bear Flag founder Thomas Carson initially dreamt of opening his first Bear Flag in Laguna Beach. A few years later, his dream is becoming a reality! Bear Flag Fish Co. Laguna Beach has been in the works since 2019 and finally posted signs in the windows of the building off Mountain Road and PCH. This space will feature a relaxed cocktail lounge and fresh sushi bar in addition to the local fish market. Fish is caught right off the SoCal coast before arriving on the menu. It doesn't get fresher than this!
View this post on Instagram
American bar food with an innovative twist is Finney's Crafthouse's specialty. This feel-good tavern took California by storm and is creating a home in Laguna Beach at the historic White House. Finney's relaxed vibe, selection of over 30 craft beers and appetizer menu that is almost impossible to choose from makes for an ideal post-beach happy hour. The Caritas Nachos with Fresno chiles are a must-have starter, and the jalapeño egg burger is a show-stopping follow up. Snap a photo in the photobooth to commemorate your visit!
Lover of the beach, food and fitness, Emily enjoys exploring all sunny Southern California has to offer! She has a passion for sharing about her favorite local gems and began writing for Locale in 2022. On the weekends, find her creating recipes for her food blog or out in Laguna!