The Youtube Sensation is Just Getting Started
Rosanna "Ro" Pansino is best known for whipping up tasty desserts online. With a bubbly personality and sunny disposition, she's filmed hundreds of videos on her "Nerdy Nummies" show since June 2011. From Frozen to Game of Thrones, she turns pop culture iconography into cakes and cookies. With over 10.8 million subscribers on YouTube, she is one of the platform's star bakers, creating content for her audience to consume and providing recipes so they can try it at home. Pansino's role in the YouTube community, and her visibility on and off the platform, have only grown with each new video. Since her first video on baking a yellow fondant Super Mario Star cake, she has become a star in her own right. Baker Rosanna Pansino
Before finding success as a YouTuber, Pansino pursued a career in the entertainment industry. She worked multiple jobs in Hollywood, including a set production assistant role before finding her calling on camera. "I was trying to find a home in entertainment and it naturally happened that [being] in front of the camera was easier [for me] than some of the jobs behind," says Pansino, who would accidentally mix up coffee orders as a set PA due to dyslexia. While working on television, she spent her free time on YouTube. "I first started creating videos on YouTube just for fun," says Pansino, "and at the time I wasn't thinking about it as a career or business. It just was to get more comfortable in front of camera and have a creative outlet." She was inspired by her friends who created videos full-time and was attracted to the variety of roles and skills involved in creating a video. "You were basically an entire production team in one person," she remarks. "You were the producer, editor, host, marketer… you were everything." Baker Rosanna Pansino
Pansino created videos as a hobby, finding a balance between her television career and a medium that satisfied her creative self. But other people were not happy with the divided attention. As a member of the Screen Actors Guild, her agent pulled her into a meeting and gave her an ultimatum: quit YouTube or else. Pansino tried to persuade him. "I said there's value here and I don't think it needs to be one or the other," Pansino shares, after reminding him that she booked her last commercial because the casting director's daughter loved her YouTube channel. "New media and old media, I don't think you really need to pick a lane. I really had the foresight 8 years ago [that] you could do both and there was a symbiotic relationship."
Unfortunately, the agent did not agree. "And a week later, I got a letter in the mail that they dropped me," says Pansino. Baker Rosanna Pansino
This action made her decision to pursue YouTube full-time easier. While she could have continued to work on her TV show without representation, Pansino decided to focus all of her energy into creating her own content. "One of the main things I love about YouTube is you can be yourself and have full creative control over what you create. Because of that, I am able to show that it's okay to be yourself," she says.
Through trial and error, she perfected her techniques and evolved her channel. For Pansino, the idea to focus on baking wasn't a conscious decision, but one cultivated through viewer response and desire. The Super Mario Star cake video, which has since amassed over 8 million views, was the catalyst for the Nerdy Nummies series. "It was the first time the community really got excited and I got a huge response," says Pansino. "[They] said, 'We want more of this. No geeky baking show exists on television or online, you'd be the first. Please create a geeky baking show, we would love this.' So I did." Baker Rosanna Pansino
Besides her talent and creative concept, an important part of Pansino's growth has been her willingness to listen and engage with her community. Because of YouTube's interactive nature, she hears from her audience immediately after a video goes live. She's built solid relationships with her Fansinos and fulfills their requests. "Something that's really important is listening to your community whenever you're building a business whether it's online or offline," Pansino remarks. "Whether it's your customers or your clients, listening to their feedback and actually applying it."
Pansino is a content creator who is consistent, diligently posting her videos and sticking to a schedule on a regular basis. She doesn't experience creative blocks, writer's block, or burnouts. "My problem is much the opposite where the creativity never shuts off," she says. "It's a wonderful thing but it also has its own set of issues where I don't sleep a lot. It keeps me up at night." Baker Rosanna Pansino
Her creative tick and lack of burnout are assets when you consider how much time and effort goes into producing a video. At the early stages of her YouTube, she would spend over 100 hours to make a six-minute video. After coming up with the concept, she would shop, source ingredients, test the recipe, bake the item in stages for the camera, shoot the recipe and edit the video. "When I did it all myself, I was producing one video every two weeks and the community wanted more content on a regular basis," she says.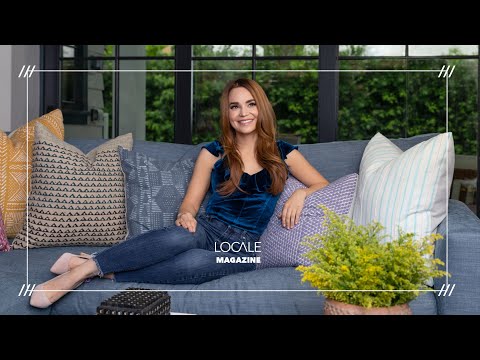 To keep up with the demand for her content, Pansino considered her bottlenecks and hired additional hands to help her. She brought on a fast video editor and a food producer to help her bake in stages. Pansino assumes a creative director role where she comes up with ideas, tests recipes and decorates the baked goods. Her team still spends over 100 hours on each video, but the hours are divided more efficiently.
With a creative and truly full-time job, one can wonder about work-life balance, but Ro found a solution. "I think in the beginning there was no balance between work and personal life so I decided to integrate all of the people I cared about into work [by hiring them]," says Pansino. "It's set up for long-term now, like a marathon versus a sprint. My life is not compartmentalized into two categories. It's all together and it makes me personally very happy."
Setting up her business for the long-term has helped her pursue other projects. In 2018, Pansino arrived at a series of milestones: reaching 10 million followers, receiving the coveted YouTube Diamond Creators Award, releasing a Wilton baking line and publishing her second cookbook called "Baking All Year Round."Baker Rosanna Pansino
Pansino spent a year and a half working on "Baking All Year Round." This cookbook features twice the amount of recipes as her 2015 cookbook "Nerdy Nummies" and is far more personal. The cookbook centers around the motif of holidays which, as Pansino excitedly shared, was inspired by her community who wanted recipes to make for significant holidays and events. Pansino learned how to bake from her grandma at four-years-old so holidays were an important time to celebrate family. She dedicated the second cookbook to her parents and featured them in the book for the first time. "All the little blurbs before the recipes start are either little personal stories about the food or about the food and a memory," says Pansino. "I, for so many years, have made baking tutorials so this is the first time I've opened up and made stories within a cookbook. So it's just more special to me."
Along with opening up in the cookbook, she's started to open up more online. As her audience has grown, the fans want to know more about Pansino and her personal life. "The [baking was] all I did because that was what the community wanted and was interested in," she remarks. "My community still loves baking but they also want to get to know me more." She started to expand her content, sharing fun videos of her playing games, collaborating with friends and providing more insight into her life through vlogs. "I really, truly am flattered and embarrassed by that because I never thought I'd be that interesting that someone would want to get to know," says Pansino. "I [recently] started to create more content that was personal and I have loved it."
Empowered by her community, Pansino continues to shine both online and offline. While 2018 was an incredible year for her, there's no doubt that 2019 will be even better. While she can't disclose her upcoming projects yet, you can count on her to share the latest updates and baking creations on her channel. "I am super excited to focus on things my fans have been heavily requesting over the last year," says Pansino. "I'm showing more of my life in my videos and branching out in fun and exciting ways. Even though I've been making videos for almost 9 years, I'm feeling more energized than ever." 
Baker

Rosanna Pansino
#BAE Goals: Her New Year's resolution is to become BAE (the Best Aunt Ever!). Ro's sister is expecting her first child. 
When the Cameras Stop Rolling: After filming a video, her team shares the treats. The upload schedule is one treat every Tuesday so they get their sweets in moderation.
Sta-ro-bucks: A Seattle native, Ro has hometown pride for Starbucks. If Starbucks made a drink in honor for her, she would be a coconut milk dirty chai latte. 
Top 3 Baking Essentials
For Ro, a great mixing bowl, a measuring cup and an electric hand mixer are baking necessities. 
Homemade Goodness
Ro's favorite family recipe is gingerbread cookies.
Rosanna Pansino | @rosannapansino | YouTube Channel
Photoshoot Location:
Kate Lester Interiors
Styled By: Kimmy Erin
Hair and Makeup By: Lauren Montgomery